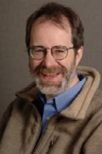 Biography
Colleague and col­lab­o­ra­tor on var­i­ous research projects.
Projects
Sorry, there's no projects to display for this person.
Publications
Abukhodair, F. A., Riecke, B. E., Erhan, H. I., & Shaw, C. D. (2013). Does interactive animation control improve exploratory data analysis of animated trend visualization? In Proc. SPIE 8654, Visualization and Data Analysis 2013 (pp. 86540I-86540I). San Francisco, USA. https://doi.org/10.1117/12.2001874
Choo, A. (2015).
Virtual Reality Game Design for the Reduction of Chronic Pain Intensity in Clinical Settings
(MSc Thesis). Simon Fraser University, Surrey, BC, Canada. Retrieved from
http://summit.sfu.ca/item/15695