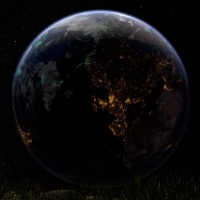 SIRIUS (Scientific International Research in Unique Terrestrial Station) is a series of on-land iso­la­tion exper­i­ments mod­el­ling long-term space­flight in order to assess the psy­chophys­i­o­log­i­cal effects of iso­la­tion on a crew and pre­pare for long-duration space­flights, such as a trip to Mars. An 8-month-long iso­la­tion study com­menced in Moscow on Nov 4th, 2021, where a crew of 6 people (from Roscosmos, NASA and space agency of Arabic Emirates) went into a spe­cial facil­ity mod­el­ling a space­craft, remain­ing there until July 2022  sim­u­lat­ing an extra­plan­e­tary jour­ney and par­tic­i­pat­ing in 70 exper­i­ments pre­pared by inter­na­tional research teams.
For this study, the iSpace team, in col­lab­o­ra­tion with Alexander Stahn and team has designed a VR expe­ri­ence and an accom­pa­ny­ing study that assesses the poten­tial of such a pur­pose­fully designed VR expe­ri­ence to mit­i­gate some of the neg­a­tive psy­cho­log­i­cal effects aris­ing from living in iso­la­tion and expe­ri­enc­ing sen­sory depri­va­tion. The VR expe­ri­ence takes par­tic­i­pants on a med­i­ta­tive jour­ney invit­ing them to reflect on their con­nec­tion to Earth and human­ity as well as the impor­tance of their own mis­sion. The expe­ri­ence is inspired by sev­eral self-transcendent phe­nom­ena such as med­i­ta­tion, wit­ness­ing vast nature, awe-inspiring aurora and solar eclipse, and the overview effect.
Alexander Stahn and iSpace trav­elled to Moscow in September 2021, to set up the system in the facil­ity and to famil­iar­ize the pri­mary and alter­nate crew with the pro­ce­dure of the study. They will travel to Moscow again in summer 2022 to learn about crew's expe­ri­ence with Earthgazing VR.
Here's the recent GlobalNews cov­er­age on our SIRIUS Earthgazing project: [note that this project was cre­ated by a whole team of people as described in the below cred­its, not just one PhD stu­dent]

Credits
Artists: Noah Miller, John Desnoyers-Stewart, Katerina Stepanova, Ashu Adhikari, Bernhard Riecke, Patrick Pennefather, Alex Kitson, Denise Quesnel ■ Experience Design and Development: Noah Miller, John Desnoyers-Stewart, Ashu Adhikari ■ Direction: Bernhard Riecke ■ Narrative and Concept: Katerina Stepanova, John Desnoyers-Stewart, Alex Kitson, Denise Quesnel ■ Research Design: Katerina Stepanova, Noah Miller ■ Voiceover: Katerina Stepanova ■ Sound Design: Patrick Pennefather ■ Collaborators: Alex Stahn, Katharina Brauns, Anika Werner
Publications and exhibits
Miller, N., Desnoyers-Stewart, J., Stepanova, E. R., Adhikari, A., Kitson, A. J., Quesnel, D. T., Pennefather, P., & Riecke, B. E. (2021, October 1).
Sirius
[Curated & peer-reviewed Virtual Reality Exhibition]. V-Unframed, Vancouver, BC, Canada.
https://www.alliancefrancaise.ca/v-unframed/the-artworks/sirius/
Media coverage
Support & thanks
Thanks to fund­ing from DLR grant 50WB1915 (PI: Dr. AC Stahn, Charité Berlin) and addi­tional sup­port from ESA, DLR, SSHRC, and