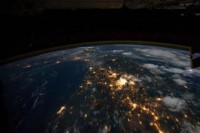 How can we use immer­sive VR to give people piv­otal pos­i­tive expe­ri­ences with­out having to send them out into space?
"We went to the Moon as tech­ni­cians, we returned as human­i­tar­i­ans" reflected Edgar Mitchell after his space flight. This describes the overview effect – a pro­found awe-inspiring expe­ri­ence of seeing Earth from space result­ing in a cog­ni­tive shift in world­view, lead­ing to a more con­scious and caring view on our planet. Experiencing Earth from space first-hand made many astro­nauts real­ize that Earth is frag­ile, with­out bor­ders, lead­ing to a feel­ing of con­nect­ed­ness to human­ity and our planet(see astro­nauts' quotes). Such an aware­ness shift could have a pos­i­tive impact on our soci­ety and planet, espe­cially if we had a tool that allowed for more people to expe­ri­ence it with­out the risk, cost, and envi­ron­men­tal foot­print asso­ci­ated with actual space flight.
To pursue this dream, the iSpace Lab inves­ti­gates how we could best use the poten­tial of immer­sive vir­tual real­ity to give people a glimpse of the overview effect with­out having to send more rock­ets to space. At the same time, we use vir­tual real­ity as a tool allow­ing us to better under­stand the expe­ri­ence and under­ly­ing trig­gers of the overview effect phenomenon.
To this end, we
(1) design a set of intro­spec­tive, phys­i­o­log­i­cal and behav­ioural eval­u­a­tion research tools to better under­stand the overview effect phe­nom­e­non and how immer­sive VR could serve to induce it;
(2) Pilot these research tools as an essen­tial part of our larger research pro­gram through the cre­ation of a VR envi­ron­ment, gain­ing a deeper under­stand­ing of aspects of the per­sonal expe­ri­ences of the OE deliv­ered through VR, and as a result deriv­ing strate­gies for the design of piv­otal VR expe­ri­ences with the long-term goal of induc­ing pos­i­tive social change in the population.
In case you are inter­ested in col­lab­o­rat­ing on this project, please con­tact Bernhard at b_r@sfu.ca.
Below is our first video explain­ing the over­all idea of the Earthgazement project. Thanks: IAT344 stu­dent team Joanna Chou, Katarina Shao, Lien Chou, & Sidi Zhong!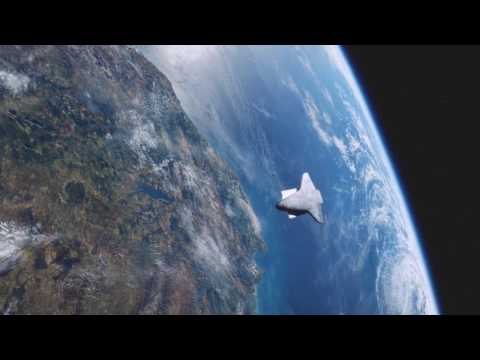 since 2019 we worked on design­ing a VR expe­ri­ence and an accom­pa­ny­ing study that assesses the poten­tial of such a pur­pose­fully designed VR expe­ri­ence to mit­i­gate some of the neg­a­tive psy­cho­log­i­cal effects aris­ing from living in iso­la­tion and expe­ri­enc­ing sen­sory deprivation.
And here is a short project video from Denise about an exper­i­ment from November 2016, where she designed a mixed-methods exper­i­ment to mea­sure levels of intro­spec­tive and phys­i­o­log­i­cal awe in par­tic­i­pants while they explored Earth in Google Earth VR with a HTC Vive. Results indi­cated that indeed, par­tic­i­pants were awed by the con­tent and medium. Below is a short project video and poster for a 2-page extended abstract that received the best poster prize at the IEEE Symposium on 3D User Interfaces (as part of IEEE VR) in March 2017:
Sorry, there's no items to display.
Sorry, there's no items to display.
Denise was recently fea­tured on a Voices of VR pod­cast on "Researching Awe with Google Earth VR: Towards a Virtual Overview Effect"
here's a great video explain­ing the bigger pic­ture of the overview effect and how it mat­ters (by the plan­e­tary col­lec­tive — thanks!)
Katerina recently gave an overview pre­sen­ta­tion on our earth­gaze­ment project in SIAT's research col­lo­quium that we recorded, her talk starts at 1:09:55 [please excuse sound issues due to WiFi interference… ]
Denise also recently gave a short talk explor­ing the meth­ods we could use to mea­sure if par­tic­i­pants might really expe­ri­ence awe and an overview effect in VR. Her talk is enti­tled: "Are you awed yet? Objective and sub­jec­tive indi­ca­tors of awe, using vir­tual real­ity con­tent" [Denise' talk start­ing at 32:46]
Related Publications
Quesnel, D. T., & Riecke, B. E. (2017, October 6).
Connected Through Awe: Can Interactive Virtual Reality Elicit Awe for Improved Well-Being?
[Poster]. 3
rd
Annual Innovations in Psychiatry and Behavioral Health: Virtual Reality and Behavior Change, Stanford University, CA, USA.
https://med.stanford.edu/cme/courses/2017/psychiatry17.html
(Download)
Kitson, A. J., Stepanova, E. R., Aguilar, I. A., Wainwright, N., & Riecke, B. E. (2020). Designing Mind(set) and Setting for Profound Emotional Experiences in Virtual Reality.
Proceedings of the Designing Interactive Systems (ACM DIS) Conference
. ACM DIS, Eindhoven, Netherlands.
https://dis.acm.org/2020/
(Download)
Kitson, A., Buie, E., Stepanova, E., Chirico, A., Riecke, B. E., & Gaggioli, A. (2019). Transformative Experience Design: Using Interactive Technologies and Narrative to Support Transformative Experiences.
ACM CHI 2019 Special Interest Group
, 1–4.
(Download)
Quesnel, D., Stepanova, E. R., Aguilar, I., Pennefather, P., & Riecke, B. E. (2018). Creating "AWE": Combining artis­tic intu­ition and research-based design for an emotionally-profound art instal­la­tion.
2018 IEEE Games, Entertainment, Media Conference (GEM) (Full Paper)
, 1–8. https://doi.org/10.1109/GEM.2018.8516463
(Download)
Quesnel, D., & Riecke, B. E. (2018). Are You Awed Yet? How Virtual Reality Gives Us Awe and Goose Bumps. Frontiers in Psychology, 9, 1–22. https://doi.org/10.3389/fpsyg.2018.02158
Stepanova, E. R., Quesnel, D., Kitson, A., Prpa, M., & Riecke, B. E. (2017, November).
Virtual Reality as a Tool for Inducing and Understanding Transformative Experiences
[Poster]. Psychonomic Society 58
th
Annual Meeting, Vancouver, BC, Canada.
(Download)
Riecke, B. E. (2017, September 16).
Could Virtual Reality Make us More Human?
[Talk]. TEDxEastVan, Vancouver, BC, Canada.
https://youtu.be/cMGOftEi4UU
Quesnel, D. T. (2017, November 12).
Evoking Deep Connections by Embodying Another's Reality
[Talk]. TEDxESFU, Vancouver, BC, Canada.
https://youtu.be/xsRzjUoSbE0