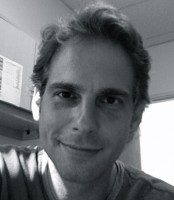 Biography
Collaborating Researcher
Projects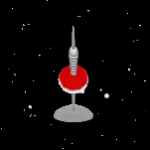 Switching Spatial Reference Frames for Yaw and Pitch Navigation: We're used to navigating on the ground plane, and have developed specific strategies to do so. How do these change if we move in a vertical plane (roller-coaster-like, including head over heels motions)? Can we still maintain orientation and remember where we came from, even though such upwards or downwards (pitch) motions are less ...
---
Publications
Gramann, K., Wing, S., Jung, T.-P., Viirre, E., & Riecke, B. E. (2012). Switching spatial reference frames for yaw and pitch navigation. Spatial Cognition and Computation, 12(2–3), 159–194. https://doi.org/10.1080/13875868.2011.645176
Gramann, K., Riecke, B. E., Wing, S., Jung, T.-P., & Viirre, E. (2010). Brain dynamics associated with navigation in 3-D space [Talk]. Neuroscience 40th Annual Meeting, San Diego, CA, USA.