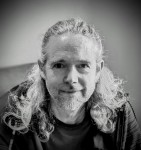 Positions and Affiliations:
Contact:
ber1 at sfu dot ca
Brief Biography
After research­ing for a decade in the Virtual Reality Group of the Max Planck Institute for Biological Cybernetics in Tübingen, Germany and work­ing as a post-doctoral researcher at the Max Planck Institute, Vanderbilt University, and UC Santa Barbara, Bernhard joined SFU-SIAT in 2008. He leads the iSpace Lab, a trans­dis­ci­pli­nary research team design­ing and inves­ti­gat­ing emerg­ing tech­nolo­gies such as Virtual Reality for pos­i­tive impact on indi­vid­u­als and soci­ety. To do this, his research com­bines mul­ti­dis­ci­pli­nary research, design, and artis­tic approaches and immer­sive vir­tual envi­ron­ments to inves­ti­gate how humans per­ceive, think, behave, and spa­tially orient in real and computer-mediated environments.
More specif­i­cally he's inter­ested in inves­ti­gat­ing: human spa­tial cognition/orientation/updating/navigation; Enabling robust and effort­less spa­tial ori­en­ta­tion in VR and telep­res­ence; Self-motion per­cep­tion, illu­sions ("vec­tion"), inter­faces, and sim­u­la­tion; Designing for trans­for­ma­tive pos­i­tive expe­ri­ences using VR; Bio-responsive vir­tual envi­ron­ments (and many other things as you can see on the projects page).
Bernhard teaches classes on immer­sive environments/Virtual Reality, game design, human-computer inter­ac­tion and cog­ni­tion, and quan­ti­ta­tive research meth­ods, and recently designed a new 15-credit "Semester in Alternate Realities" course first offered in 2019, and re-designed it to a 6-credit inten­sive summer inter­s­es­sion course. He gave a TEDx talk on the poten­tial of Virtual Reality: "Could Virtual Reality make us more human?" and sup­ports TEDxSFU as it's gen­eral chair since 2015, where he also coached more than 30 TEDx speakers.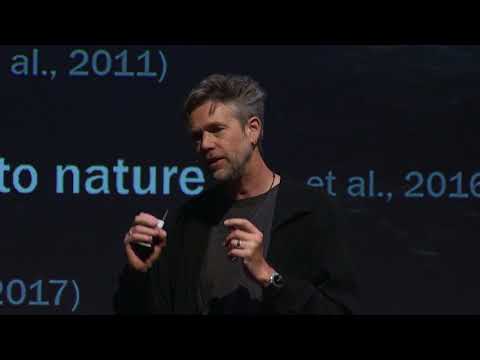 see above link
Currently & recently-taught courses:
Classes taught longer ago:
Consulting
I can offer assis­tance and advice to researchers, devel­op­ers, com­pa­nies, and con­sumers who are con­cerned about usabil­ity, user expe­ri­ence, per­for­mance, and motion sick­ness in vir­tual or mixed real­ity. Please con­tact me if you are inter­ested or would like more information.
Research Interests & Expertise
My research inter­ests include:
Cybersickness: cre­at­ing novel ways to loco­mote in VR and telep­res­ence that min­i­mizes cyber­sick­ness; how cyber­sick­ness relates to vec­tion; Creating an open source "Motion sick­ness benchmark"
Human multi-modal spa­tial cog­ni­tion, spa­tial ori­en­ta­tion, spa­tial updat­ing, and navigation
Enabling robust and effort­less spa­tial ori­en­ta­tion in vir­tual envi­ron­ments and telep­res­ence (e.g., con­fer­ence robots, drones) — e.g., through design­ing improved loco­mo­tion inter­faces and par­a­digms for 2D and 3D locomotion
Self-motion per­cep­tion, illu­sions ("vec­tion"), and sim­u­la­tion; Multi-modal con­tri­bu­tions and interactions
Multi-modal cue inte­gra­tion: Experimentation and the­o­ret­i­cal modeling
Design and iter­a­tive eval­u­a­tion and improve­ment of per­cep­tu­ally ori­ented, multi-modal human-computer inter­faces and human-centered, effec­tive vir­tual real­ity simulations
Overview effect and other piv­otal expe­ri­ences and how to elicit them in VR
Theory, design guide­lines, and VR expe­ri­ences sup­port­ing pos­i­tive trans­for­ma­tive expe­ri­ences — from self-transcendent and awe-inspiring expe­ri­ences to VR4Good and address­ing Climate Change
Immersion and presence
Brain-computer inter­faces and biofeed­back (breath­ing, EEG…) for immer­sive, play­ful VR inter­ac­tion design to foster desir­able states (e.g., mind­ful­ness, relax­ation, overview effect, awe, self-transcendence, deeper con­nec­tion, piv­otal experiences).
multi-modal, inter­ac­tive art/dance pieces and performances
and more…
Please see my TEDxEastVan TEDx talk below and the diverse research topics and inter­ests for an overview of the dif­fer­ent projects and our vision on how we could use the increas­ing poten­tial of immer­sive VR (com­bined with other tech­nolo­gies and approaches, includ­ing biosens­ing) to create mean­ing­ful pos­i­tive experiences.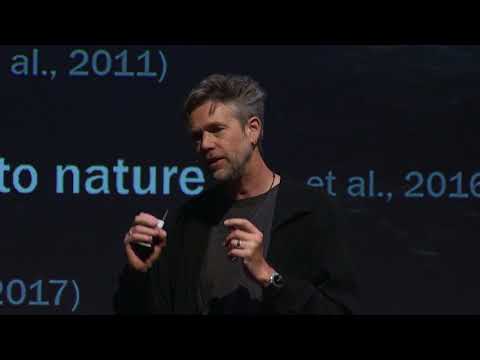 Could Virtual Reality make us more human? | Bernhard Riecke | TEDxEastVan
Below is a short intro video explain­ing my orig­i­nal over­all research agenda and vision for the iSpace lab (from 2011 — since then we added a lot of addi­tional research topics and inter­ests and projects). See also the Vision sub­page for details.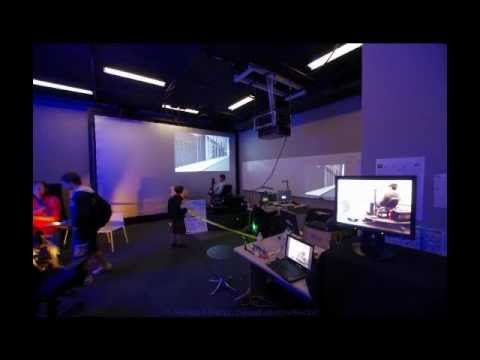 Interested in Joining the iSpace Team?
I'm cur­rently look­ing for bright and moti­vated MSc and PhD stu­dents to join our iSpace lab. See the Contact & Join Us sub­page for details. We don't cur­rently have fund­ing for PostDocs, but I'd be happy to help with fund­ing appli­ca­tions if you're interested.
Projects