On Friday April 9 2021, stu­dents from my Foundations of Game Design course (IAT 312) will show­case their final game design projects where they were tasked to design a (dig­i­tal) boardgame that is not only fun to play, but also "trans­for­ma­tive" or "pur­pose­ful" (what e.g., Lazzaro refers to as fos­ter­ing altered states): That is, the game should also be meaningful/purposeful or add value by some­how trans­form­ing the user, e.g., by pro­vid­ing a novel/meaningful user expe­ri­ence, dif­fer­ent perspectives/viewpoints, altered states etc. To this end, stu­dents reflected on topics that they care deeply about that could help create a better world, and are worth design­ing a pur­pose­ful game out of it.
The result­ing (online) board games tackle topics includ­ing cli­mate change, eco system bal­ance, war, water crisis, school bul­ly­ing, work-school-social life bal­ance, pro­cras­ti­na­tion, self-acceptance, and more. See here for more infor­ma­tion about the course.
How to participate?
If you missed the show­case, you can watch the Twitch stream record­ing here,  and browse through the project videos and descrip­tions below.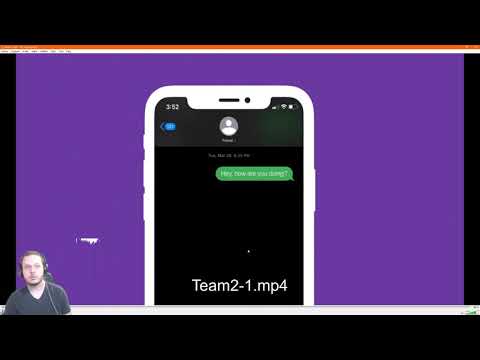 To par­tic­i­pate in our show­case, join our Twitch stream at 2:30pm Pacific Time
For live inter­ac­tions and to play games, join us on our Wonder.me room (here's a Wonder.me tuto­r­ial, but we'll also intro­duce it in the first 30min)
You can watch the MC inter­view­ing the dif­fer­ent teams and watch­ing others play on Twitch
To play your­self, you'll need to get your own Tabletop Simulator license which you can get on Steam and have it down­loaded beforehand
To chat with the instruc­tor and others, join our Wonder.me room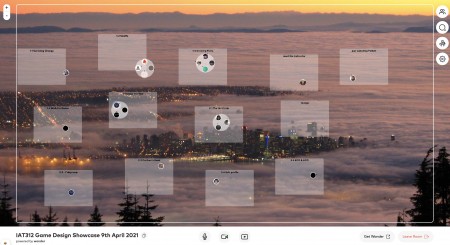 Tentative schedule
2:30pm — 3:00pm : Introductions from Instructor and TA, overview of the course and the projects in the show­case on Twitch
3:00pm — 5:45pm : Each team will be show­cased in 30 minute inter­vals. Contains video pitch of their project as well as game­play. TA and a speaker for the team will be avail­able for ques­tions via Twitch chat. Instructor will be avail­able in Wonder.me room.
3:00pm — 3:15pm Team 2–1 w/ Team Spokesperson (Thanh Truong)
3:15pm — 3:30pm Team 2–2 w/ Team Spokesperson (Danika Chrunik)
3:30pm — 3:45pm Team 2–3 w/ Team Spokesperson (Qi Su)
3:45pm — 4:00pm Team 2–4 w/ Team Spokesperson (Adrian Soliman)
4:00pm — 4:15pm Team 2–5 w/ Team Spokesperson (Laura Ko)
Break — 15 mins Countdown with Pitch videos loop­ing — social­ize in our Wonder.me room
5:45pm-6:00pm : Conclusion show­ing the team's project videos again and open­ing up for any questions.
Some impres­sions of the showcase:
Project posters
Details about the 10 Game Projects
Surviving Change
Change is coming. What will you do?
Razor: Animals try to survive amidst environmental changes resulting from human's impact on climate change.

Experience the pro­gres­sion of cli­mate change in a new per­spec­tive as you play as a species of ani­mals trying to sur­vive in a boun­ti­ful ecosys­tem. However, humans are pro­gress­ing their civ­i­liza­tion and in turn their impact on cli­mate change and the nat­ural dis­as­ters that are chang­ing your envi­ron­ment become more appar­ent. Choosing how to react to cli­mate change amidst a com­pet­i­tive ecosys­tem will test your abil­ity to adapt and plan for the future. Your deci­sions will make the dif­fer­ence between sur­vival or extinction.
1 minute game trailer: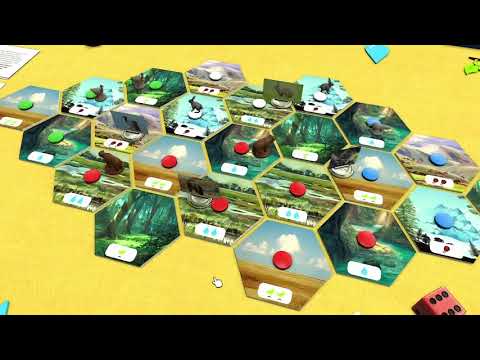 Game video: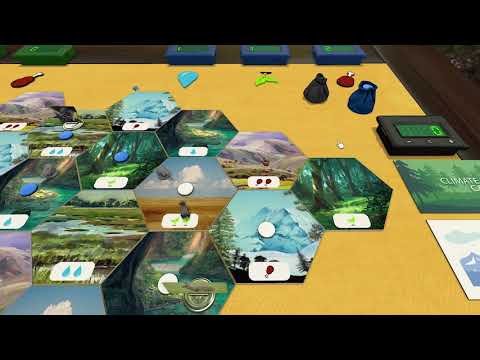 Sealife
Marine animal's life depends on your decision!
Team 1–2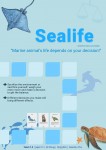 Sacrifice the envi­ron­ment or sac­ri­fice your­self, weigh your every move and make a deci­sion to get the bal­ance. Roll the dice to make your move, dif­fer­ent spots you are stand­ing on or the deci­sion you make will bring dif­fer­ent effects. Make the self con­ve­nience point the clos­est value to the envi­ron­ment point to become the winner.
1 minute game trailer: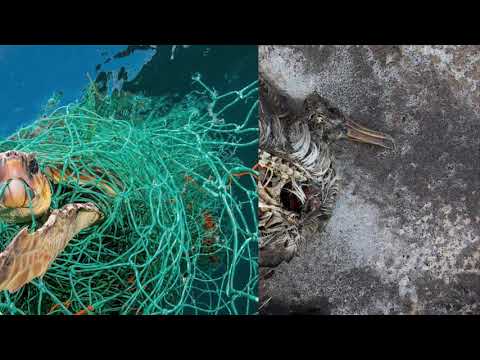 Game video: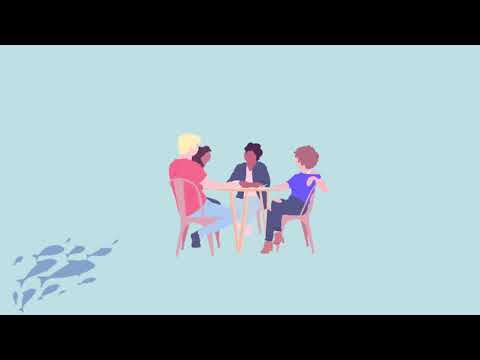 Under the War
Surviving! For the family!
Razor: Team work to collect all the medical supplies to save the family
It's a sur­vival, crisis man­age­ment game in a war­zone in which play­ers are strug­gling and trying to col­lect all the nec­es­sary life resources to sur­vive and save their fam­i­lies. All play­ers have to work together as a team to find at least 6 med­ical resources to save their fam­i­lies. However, in this process, play­ers will encounter dif­fer­ent sur­prises along the way, some can help, but some are lethal.
1 minute game trailer: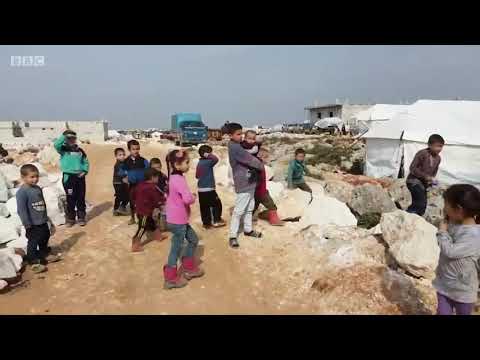 Game video: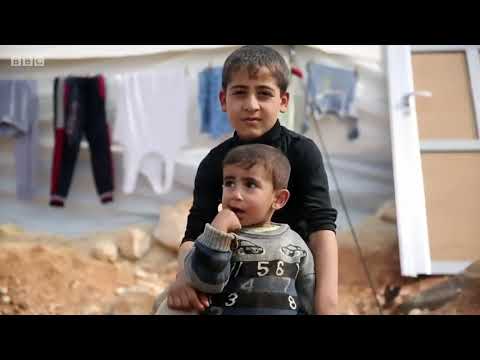 Walk for Water
Try your best to survive during a water crisis!
Razor: Overcome hardships and work together to collect water for the family
Living in Africa, where more than half of the pop­u­la­tion is suf­fer­ing from water scarcity, access to clean water is far and lim­ited. Walk for water is a time based coop­er­a­tive role play­ing game where play­ers expe­ri­ence the life of chil­dren living in Sub-saharan Africa help­ing their family fetch water. Children's dreams run dry as they have to sac­ri­fice their edu­ca­tion in order to help their family fetch water needed for their daily activ­i­ties. The jour­ney to fetch­ing water is not easy, you will encounter many events and acci­dents that can affect your health and chance of going to school. You must work together with other play­ers to make smart deci­sions in order to over­come all the dif­fi­cul­ties and get to school on time.
1 minute game trailer: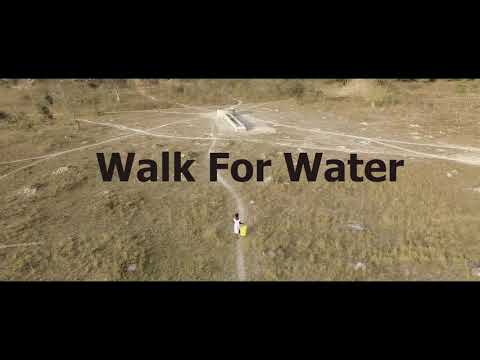 Game video: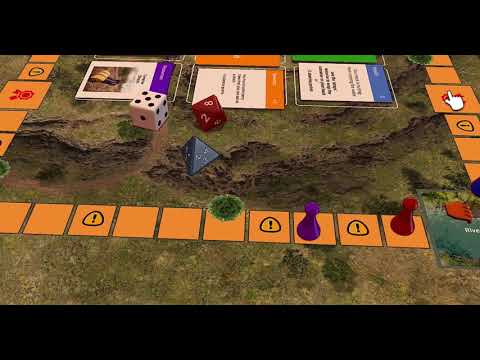 Growing Pains
Save yourself from the inevitable situation and learn how to stop school bullying.
Razor: All the students try to survive from bullying and apply strategies to cooperate with each other in order to promote school bullying intervention programs.
Survive from the school bul­ly­ing events with the chance of taking actions to save your­self as well as others, dis­cov­er­ing pos­si­ble bul­ly­ing events hap­pened in varied school loca­tions such as class­room, dining hall, cor­ri­dor, office and so on.
Each player should try to bal­ance both their own mental health state and the achieve­ment of the collective's goal, estab­lish­ing a pos­i­tive school cli­mate, to make the biggest gains. Reflecting on the real social issue with the events that appeared in the game is the core of the game.
1 minute game trailer: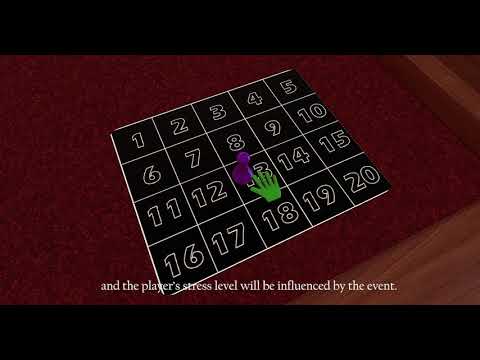 Game video: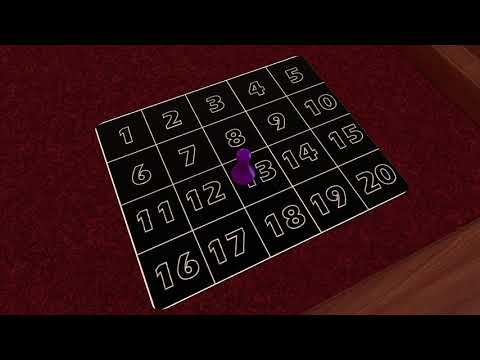 The Uni Circle
You don't have to go through university alone, we are all in this together
Razor: Students have a hard time balancing their work-school-social life, but when they become too overwhelmed in any aspect of their lives, they can rely on (as well as help) the people around them so they can all reach graduation together.
Work is piling up, the final exam is around the corner, tuition is increas­ing, your stress levels are rising.… you don't think you can handle it… until… you real­ize… you don't have to battle uni alone. Uni Circle is a game about help­ing each other sur­vive through the perils of uni­ver­sity while being mind­ful of bal­anc­ing your own health, grades, and emo­tions. Whether you decide to help others or focus on your­self is up to you, as you are in con­trol of your own uni­ver­sity life… although you have the power to make a dif­fer­ence. If you want to.
1 minute game trailer: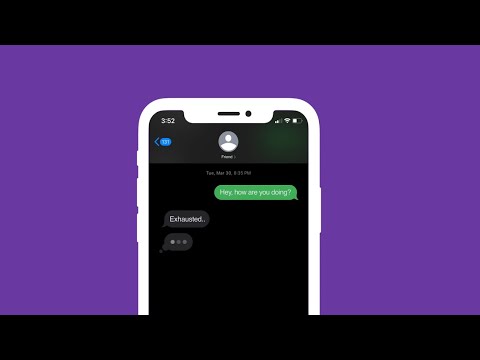 Game video: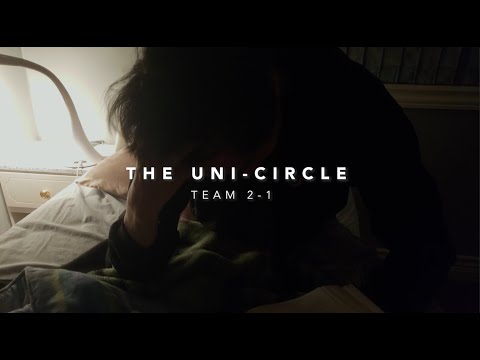 A Caribou's Rocky Road
Roll against overwhelming odds to save the Caribou
Razor: Try your best to save a herd of Caribou, fighting against climate change and human factors
Caribou's Rocky Road is a simple board game in which every player con­trols a herd of cari­bou. The goal of the game is to be the player with the largest number of cari­bou in the herd by the end of the game. Many obsta­cles due to human fac­tors will try and harm each player's herd such as forestry, pol­lu­tion, cli­mate change, man made devel­op­ments etc, but with the right deci­sions, play­ers will be able to save some, but not all of the cari­bou from their death.
1 minute game trailer: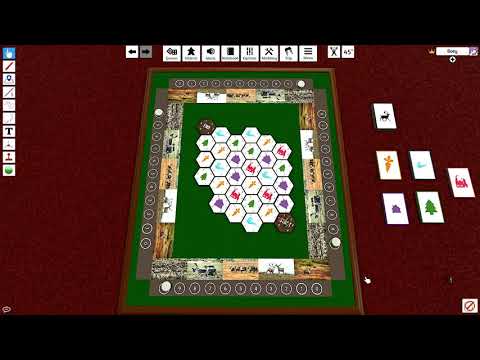 Game video: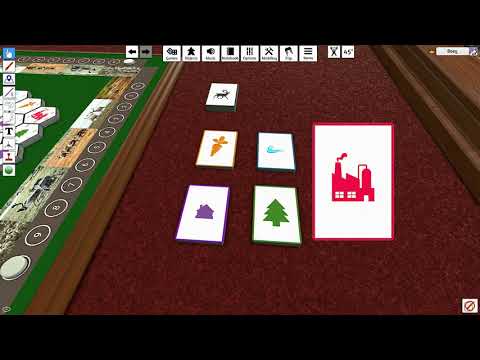 7 days experiment
You have been selected to participate in a 7 day experiment with a surprise at the end of experiment!
Razor: Players simulate a week of their life on the chess board, earning experience value each day to achieve the ultimate goal
Dambisa Moyo said the best time to plant a tree is 10 years ago, fol­lowed by now. Dr.X invited three to four par­tic­i­pants to join his exper­i­ment. In the exper­i­ment, every­one is asked to play as a pro­cras­ti­na­tor and draw cards to deter­mine what they will achieve. The exper­i­ment was divided into seven days. Each day, par­tic­i­pants make excuses for their pro­cras­ti­na­tion. Everyone has a chance to select a solu­tion for solv­ing their pro­cras­ti­na­tion excuses. If the solu­tion worked just right for the pro­cras­ti­na­tion prob­lem, the exper­i­menter could gain expe­ri­ence points to accu­mu­late to com­plete the goal. After seven days, some par­tic­i­pants com­pleted the task, while others left with regrets. They finally real­ized that what they were going to expe­ri­ence was the last seven days of their lives.
1 minute game trailer: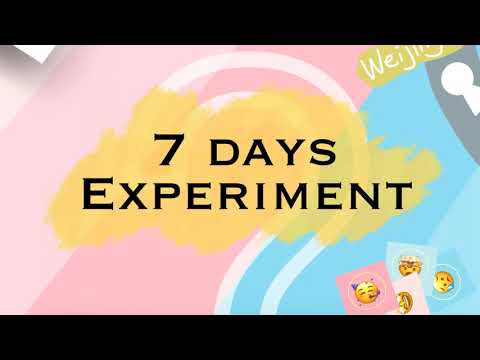 Game video: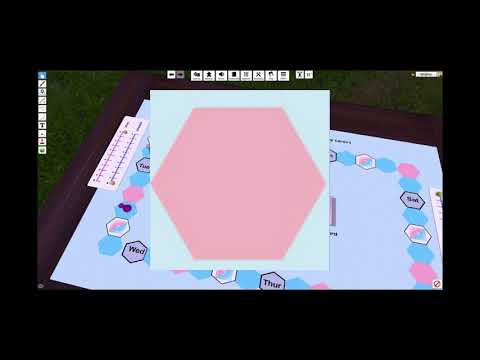 Edit profile
Accepting yourself for who you are and what you are
Razor: Create characters with interesting and unique traits and persuade others why your character is the best!
Edit Profile is a social casual card game where people create fic­tional char­ac­ters using unique and inter­est­ing traits argu­ing why their char­ac­ter is better than others. Each round every player must per­suade the judge why their character's traits make the char­ac­ter better and impres­sive to get chosen and get a point. Players con­tinue play­ing until one person reaches most coins to win the game.
1 minute game trailer: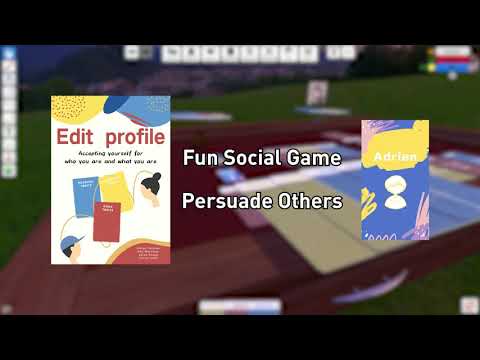 Game video: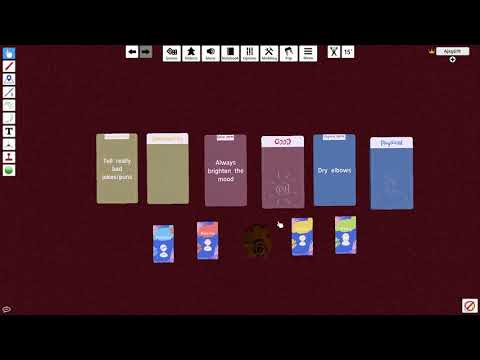 ECO & ECO (-nomics & -logy)
ECONOMICS AND ECOLOGY! Can you manage a booming business while staying environmentally friendly?
Razor: Players manage their "business" within the game by making decisions given to them on cards while managing their budget.
ECO& ECO is a strat­egy based card game where its play­ers will need to use their busi­ness and eco­log­i­cal knowl­edge to make deci­sions that would help their ingame com­pa­nies become mon­e­tar­ily suc­cess­ful than their com­pe­ti­tion while being eco-friendly. Every deci­sion counts as choices made early on in each match will have last­ing con­se­quences for every player in the game. Being too waste­ful and/or destruc­tive will lead to an eco­log­i­cal col­lapse, which means every player will lose the game.
Players must find a bal­ance between run­ning a suc­cess­ful busi­ness with­out destroy­ing the envi­ron­ment. In their endeav­ours to become the most prof­itable busi­ness in the com­pe­ti­tion, each player must care­fully budget the finite resources of nature. Greed will lead to the down­fall of their busi­ness, for if the play­ers do not give nature to regen­er­ate its resources nat­u­rally, they will leave the world a barren waste­land. Players must put aside their greed, and create a healthy, ben­e­fi­cial rela­tion­ship between them­selves and the world around them.
1 minute game trailer: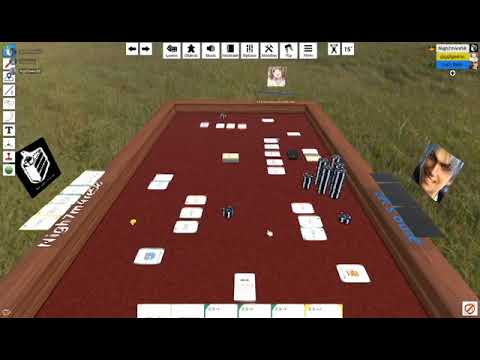 Game video: