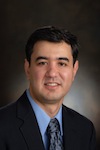 Position:
Assistant Professor
Contact:
Affiliations:
Biography
Collaborator on iSpace­Mecha project.
Projects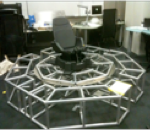 Collaboration between the iSpace lab at SIAT and Mechatronics to design and build a unique, virtual reality multi-modal motion simulator The iSpace program is centered on investigating what constitutes effective, robust, and intuitive human spatial orientation and behaviour. This fundamental knowledge will be applied to design novel, more effective human-computer interfaces and interaction paradi...
---
Publications
Sorry, there's no items to display.