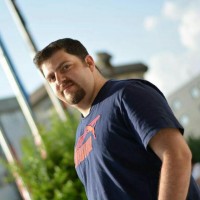 Biography
Matin joined the iSpace team in Fall 2017 as a grad­u­ate stu­dent. He is an expe­ri­enced pro­gram­mer, with a back­ground in com­puter sci­ence. He started fol­low­ing his fields of inter­ests in Human-Computer Interaction (HCI), Artificial Intelligence (AI) and Virtual Reality (VR) during his B.Sc in Computer Software Engineering.
After fin­ish­ing his B.Sc at 2015, he worked at an indus­trial video con­fer­ence ser­vice provider for 2 years as a soft­ware devel­oper. Then, he decided to con­tinue through acad­e­mia and research envi­ron­ment. Right now, he is work­ing on Functional Significance of Vection as his M.Sc thesis.
Projects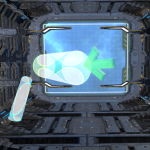 Flying has been a dream for mankind for millenia - but flying interfaces for VR, gaming, and teleoperation (e.g., drones) typically rely on cumbersome double-joystick/gamepads and do not allow for intuitive and embodied flying experiences. Here, we develop low-cost embodied flying interfaces that adapt leaning-based motion cueing paradigms thus freeing up hands for additional tasks beyond just na...
---
Publications
Hashemian, A., Lotfaliei, M., Adhikari, A., Kruijff, E., & Riecke, B. E. (2020). HeadJoystick: Improving Flying in VR using a Novel Leaning-Based Interface. IEEE Transactions on Visualization and Computer Graphics, 28(4), 1792–1809. https://doi.org/10.1109/TVCG.2020.3025084