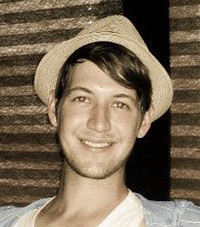 Position:
Alumnus (MSc Student, defended in 2014)
Contact:
amilne [at] sfu.ca
http://andrewmilne.ca
Affiliations:
Science World, SIAT @ Simon Fraser University, McMaster University
Biography
My work is about using edu­ca­tion and tech­nol­ogy to empower people.
As a Master's stu­dent, my research explores the DIY or 'maker' com­mu­nity. It stems from my inter­est in rapid pro­to­typ­ing tools, such as 3D print­ers and micro­con­troller boards, and the community's inno­v­a­tive use of online tools for col­lab­o­ra­tion, includ­ing: open edu­ca­tion resources, open licens­ing on hard­ware and soft­ware, crowd fund­ing, and blended learn­ing spaces. My cur­rent project looks at common learn­ing strate­gies and moti­va­tional habits in DIY.
Professionally, I teach an enrich­ment pro­gram where high school stu­dents come to work on hands-on design projects at Science World, the local sci­ence museum in Vancouver.
In my spare time, I build projects at the local hack space and I've teamed up with some fellow teach­ers to found Maker Mobile, a mobile inven­tion work­shop for youth.
You find con­tact infor­ma­tion and more details about my cur­rent projects here.
Projects
Publications
Milne, A. P., Antle, A. N., & Riecke, B. E. (2011). Tangible and body-based interaction with auditory maps.
Proceedings of the 2011 Annual Conference Extended Abstracts on Human Factors in Computing Systems
, 2329–2334. https://doi.org/
http://doi.acm.org/10.1145/1979742.1979874
Sigurdarson, S., Milne, A. P., Feuereissen, D., & Riecke, B. E. (2012). Can physical motions prevent disorientation in naturalistic VR? IEEE Virtual Reality, 31–34. https://doi.org/10.1109/VR.2012.6180874
Milne, A. P. (2013). Conducting research on Makers with Future Science Leaders: experiences from a museum enrichment program. Interaction Design for Children, New York, NY, USA.
Milne, A. P., Riecke, B. E., & Antle, A. N. (2014, October). Exploring Maker Practice: Common Attitudes, Habits and Skills from the Maker Community. FabLearn Conference on Creativity and Fabrication in Education, Stanford University, CA, USA.
Milne, A. P. (2014).
What Makes a Maker: Common Attitudes, Habits and Skills from the Do-It-Yourself (DIY) Community
[MSc Thesis, Simon Fraser University].
http://summit.sfu.ca/item/14578
Riecke, B. E., Sigurdarson, S., & Milne, A. P. (2012). Moving Through Virtual Reality Without Moving? Cognitive Processing, 13(1), 293–297. https://doi.org/10.1007/s10339-012-0491-7