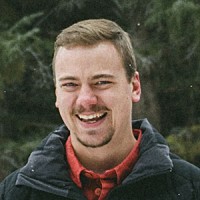 Biography
John Desnoyers-Stewart is a Professional Engineer, Designer, and Artist pur­su­ing a PhD in Interactive Art and Technology at Simon Fraser University. His research focuses on the appli­ca­tion of emerg­ing tech­nol­ogy in art, inter­dis­ci­pli­nary col­lab­o­ra­tion, and alter­na­tive modes of inter­ac­tion between per­former and audi­ence. He is inves­ti­gat­ing vir­tual real­ity as a cre­ative tool and apply­ing the find­ings to engi­neer­ing and art to improve the cre­ative process and ben­e­fit these dis­ci­plines through improved under­stand­ing and intercommunication.
Projects
Sorry, there's no projects to display for this person.
Publications
Sorry, there's no items to display.