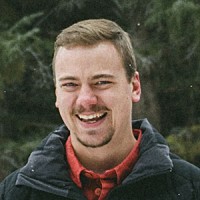 Biography
John Desnoyers-Stewart is a Professional Engineer, Designer, and Artist pur­su­ing a PhD in Interactive Art and Technology at Simon Fraser University. His research focuses on the appli­ca­tion of emerg­ing tech­nol­ogy in art, inter­dis­ci­pli­nary col­lab­o­ra­tion, and alter­na­tive modes of inter­ac­tion between per­former and audi­ence. He is inves­ti­gat­ing vir­tual real­ity as a cre­ative tool and apply­ing the find­ings to engi­neer­ing and art to improve the cre­ative process and ben­e­fit these dis­ci­plines through improved under­stand­ing and intercommunication.
Projects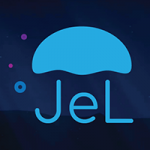 JeL is a bio-responsive, immersive, interactive, generative art installation designed to encourage physiological synchronization between the immersants. In this project we will be exploring how novel forms of interaction can be included in immersive technology to foster the feeling of connection between individuals interacting with the system. JeL will allow immersants to explore an underwater env...
---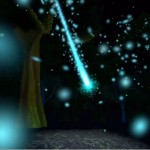 Do you get enough "awe" in your life? In our busy day-to-day lives, we often take our experiences for granted. While we have the technology to connect with one another, like smart phones, we don't necessarily get outside with nature, or stargaze. Such activities may consist of common awe-inspiring moments, and we now understand that feeling awe is associated with all sorts of social and well...
---
Publications
Sorry, there's no items to display.