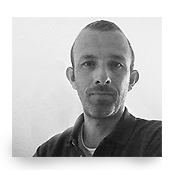 Position:
Professor
Contact:

http://home.inf.h-brs.de/~ekruij2m/
Affiliations:
Faculty of Computer Science & Institute for Visual Computing, Bonn-Rhein-Sieg University of Applied Sciences, Germany
Biography
Projects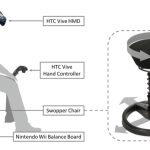 Navigation Interfaces for Virtual Reality and Gaming: Theory and Practice to be held at IEEE VR 2017, Sunday, March 19, 1:30pm - 5:00pm Presenters: Ernst Kruijff & Bernhard Riecke Description In this course, we will take a detailed look at various breeds of spatial navigation interfaces that allow for locomotion in digital 3D environments such as games, virtual environments or even the explo...
---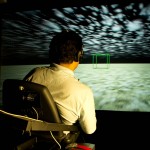 How do we best design locomotion interfaces for VR that provide "enough" physical motion cues (vestibular/proprioceptive) while still being effective, affordable, compact, and safe? Despite amazing progress in computer graphics and VR displays, most affordable and room-sized VR locomotion interfaces provide only little physical motion cues (e.g., vestibular & proprioceptive cues). To provide...
---
---
Publications
Kruijff, E., Riecke, B. E., Trepkowski, C., & Kitson. (2015). Upper Body Leaning can affect Forward Self-Motion Perception in Virtual Environments (pp. 103–112). Presented at the SUI '15: Symposium on Spatial User Interaction, Los Angeles, CA, USA: ACM. https://doi.org/10.1145/2788940.2788943
Kruijff, E., Marquardt, A., Trepkowski, C., Lindemann, R., Hinkenjann, A., Maiero, J., & Riecke, B. E. (2016). On Your Feet! Enhancing Self-Motion Perception in Leaning-Based Interfaces through Multisensory Stimuli (pp. 149–158). Presented at the ACM Symposium on Spatial User Interaction (SUI '16), Tokyo, Japan: ACM. https://doi.org/10.1145/2983310.2985759
Kruijff, E., & Riecke, B. E. (2017). Navigation Interfaces for Virtual Reality and Gaming: Theory and Practice. In Course (pp. 433–434). Los Angeles, CA, USA. https://doi.org/10.1109/VR.2017.7892362
Kitson, A., Hashemian, A. M., Stepanova, E. R., Kruijff, E., & Riecke, B. E. (2017). Lean Into It: Exploring Leaning-Based Motion Cueing Interfaces for Virtual Reality Movement (pp. 215–216). Presented at the IEEE Virtual Reality, Los Angeles, CA, USA. https://doi.org/10.1109/VR.2017.7892253
Kitson, A., Hashemian, A. M., Stepanova, E. R., Kruijff, E., & Riecke, B. E. (2017). Comparing Leaning-Based Motion Cueing Interfaces for Virtual Reality Locomotion (pp. 73–82). Presented at the IEEE Symposium on 3D User Interfaces 3DUI, Los Angeles, CA, USA. https://doi.org/10.1109/3DUI.2017.7893320